If you've been thinking about starting a home renovation project, chances are you've decided to turn to the web for some help. And with most of the guides you can find on online being about bathroom, kitchen or bedroom renovation, it's pretty easy to forget about redecorating your backyard. Still, you'll probably want to enjoy fresh air and bright blue sky as soon as spring starts, and finding some new ways to decorate your backyard can be a great way to prepare it for the warm temperatures. Luckily, there are plenty of cheap and simple things you can do that will help you decorate your backyard. We've come up with 6 of them you'll definitely want to take a closer look at.
Make a backyard fire pit
A great way to keep the fun in your backyard rolling past dark is to introduce a fire pit to it. The type and size of your new fire pit should depend on how you plan to use it and how big your backyard is. For example, some people like the idea of having a fire pit that's tucked away while others want their fire pit to be a focal point of their backyard. No matter which of these two ideas you opt for, you'll want to make it a place for entertaining. When it comes to choosing the material for your new fire pit, gravel, concrete and tile are something you can never go wrong with.
Plant a vertical garden
Chances are you already have plenty of flowers in your backyard and if you're looking for more place for your blooms, look up. What you can do is take empty cans, paint them and hang them on your fence or exterior walls. It's recommended that you go for the same or similar colors when painting the cans. Once you hang all the cans, it's time to put plants in them. However, not all plants can adapt to a vertical garden. So, what you'll be looking for are plants with certain development and growth characteristics. This makes opting for Bromeliads, Begonias or Ferns a real no-brainer.
Add a privacy screen
A privacy screen is another great addition to your backyard. If you enjoy relaxing in your backyard, adding one of these will make your backyard more private, allowing you to sunbathe or enjoy a good read without feeling like you're on a display. Moreover, a privacy screen can serve as a great decoration for your backyard. This is especially the case if you decide to screw a few hooks into it. Do this, and you'll be able to hang potted plants or any other type of decoration onto it. Just make sure you position your new privacy screen correctly in order for it to provide you with enough privacy.
Install new lighting
If you plan to spend a lot of time outside, you'll probably also want to make sure your backyard looks great in the evening as well. And even though adding a fire pit will provide you with some lighting, you'll still want to install some new lighting fixtures as well. This is where installing in-ground LED lights may be a smart move. If you want to go for something a bit different, Tiki and rope lights may be exactly what you're looking for. These little things will make your backyard look better and ensure you and your guests can navigate the area at night.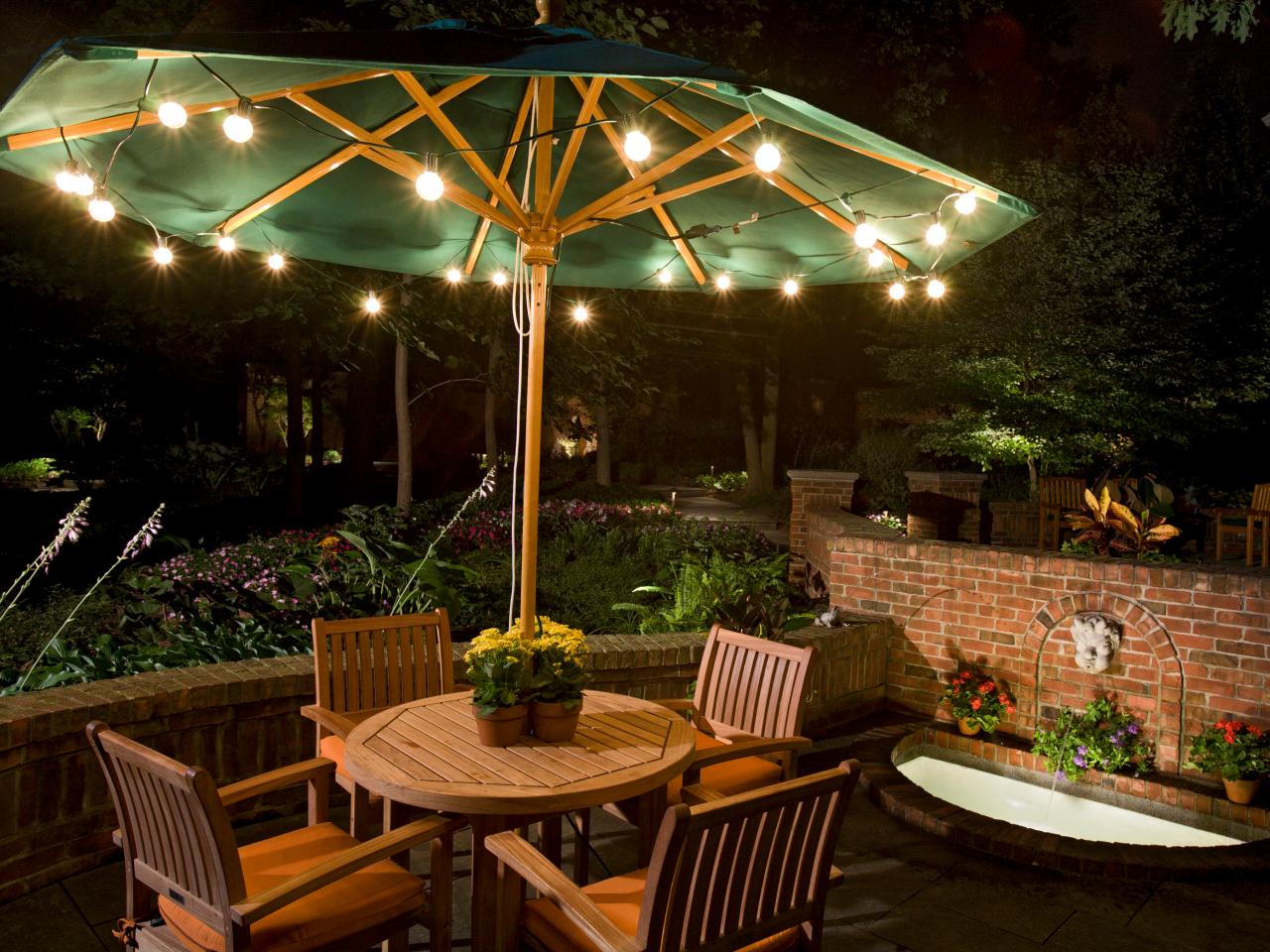 Add a pool
Another great way to prepare your backyard for sunny days is to install a pool. A pool in your backyard will allow you to spend quality time with your family and it will add some style to your backyard. When installing a swimming pool, choose quality pool paint that won't wear out over time. On top of this, you're also going to need swimming pool lights. Stick to LED lights here as well. Last but not least, you might also want to look into the possibility of installing some additional swimming pool features such as miniature spillways or auto cover.
Add an outdoor living area
When renovating your home, adding an outdoor living area is something you just can't go wrong with. Talk to your contractor and have them lay the foundations for your new outdoor living area. An area like this can help you expand your interior and allow you to enjoy the fresh air as much as you want. It's also important to mention that there's plenty of outdoor furniture that will take your new outdoor area to an entirely new level. If you live in a region where it rains a lot, you might want to include a roof into your outdoor living area. This is also something your remodeler should be able to help you with.
Follow these 6 tips and you'll end up having a backyard you've always dreamed of. And not only that but the entire project won't cost you a fortune and you'll be able to put more money into renovating other parts of your home.