Starting a home renovation is a big decision you should not take lightly. It can affect your life in many ways, including consuming your budget and demanding your relocation. Before you actually pack your stuff and leave your home at the mercy of contractors, you should consider some things that could make or break your renovation project.
Determine your budget
Figuring out how much money you have and how much you are willing to spend is a crucial step in any home renovation planning. This will help you determine whether to remodel the entire house or just some rooms, and which specific projects you can tackle in case you don't have the money for a complete renovation. In some cases, you will need to get a loan. Since renovation also means inevitable surprises, you should calculate in some extra money, just in case.
Decide what you want
Your budget will help you make a priority list and decide which projects you want to take on. If it is difficult to reduce your choice to some rooms, let the cost vs. value recommendations guide you, in case you decide to sell your house one day. Bigger projects are not the only ones you should be thinking about; you should also determine the "details" like the materials for the kitchen countertop, lighting and types of faucets.
Ask for quotes
Now that you know what you want you can specify those details to potential contractors, to ensure fair and equal pricing. You will need quotes from at least three contractors. Try to choose them based on recommendations from friends and other people you trust. The price is not the only thing you should be concerned with when choosing a contractor. You should also ask to take a look at their recent work, check their references and online reviews.
Ask for a professional opinion
You may have envisioned your perfect home but you are not a designer nor a constructor, so perhaps you have made some unrealistic plans. It would be best to run your ideas by your contractors or even a professional architect or an interior designer.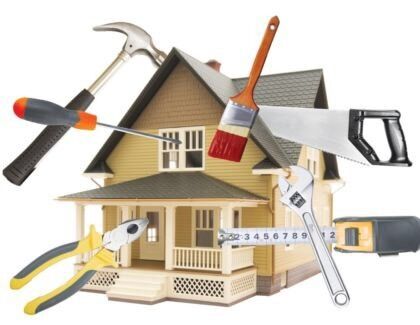 It will take some time
The worst thing you can do is enter this endeavor expecting it to be done quickly, or even in the period your contractors originally told you – it always takes more time. This depends on the hidden issues of your home which are sometimes connected with the area you live in. For example, if you're situated in San Antonio, Texas or LA, California you may experience some termite-related problems. If you live in Western Australia, you may have to change corroded pipes, which would require seeking emergency plumbing in Perth or other cities.
Improve more than aesthetics
The renovation isn't done merely to improve the aesthetics or fix issues like plumbing and termites. It should also introduce some actual upgrades in the form of new layer of insulation and other projects which would improve the energy-efficiency of your home.
Protect valuable and breakable items
Remodeling often includes chaos and potential accidents. Make sure you protect your things from such situations by covering them with nylon and other protective layers or moving them to special storage units.
Keep things you use often within reach
Before the workers "invade" your home, you should separate things you are using often (some clothes, personal hygiene items, books, etc.) and place them in special storage solutions which are simple to move around. Those can be a dresser with wheels, a suitcase, labeled boxes or bags.
You won't be able to sleep in your home for the entire time
At one point the workers will start remodeling your bedroom, or the entire house will become too dusty and messy to sleep in. It is useful to check your options before that happens and see whether there are some affordable and decent hotels nearby or ask your friends and family to spend a couple of nights in their homes.
Remodeling is always complicated, but if not planned properly, it can be even more chaotic. Follow this guide to avoid such an outcome.