Our homes are our own personal sanctuaries where we should feel safe, welcome and, most importantly, comfortable. Your interior design is what makes your home truly yours, so if you're not happy with the way something looks, make sure you change it as soon as possible! Here are some ideas how you can turn your house into a real stylish masterpiece.
Decide on the colors
The Internet, as well as almost all interior style magazines, will usually advise you to go with neutrals or earthy tones. Still, if you don't like these hues, painting your interior in them would just be insane.
Therefore, think about the colors you like and see what's the best way to incorporate them into your interior. However, if your favorite color is a bit overwhelming (like lime green, bright red or electric pink) you can go for neutrals and then introduce the color with various decorative pieces. For example, a colorful bohemian rug will instantly create that chic feel and allow you to truly express your personality.
Treat your windows
Windows are another place you can definitely make a statement, especially if they are facing the street. Here, you can pair sheer curtains with heavy drapes for a stylish look. However, keep in mind that drapes tend to get really dusty, so they are definitely not the best option.
If you live somewhere where it's particularly sunny, you will need a solid window treatment for when you don't want to have so much natural light in your indoor area. For example, quality Plantation Shutters from Melbourne are becoming increasingly popular among Aussies as they are highly versatile in design and color, and provide just the right amount of protection.
Center the statement pieces
Interesting statement pieces are definitely worth splurging on. However, what's the point of spending your money on a piece nobody will even be able to see?
That's why you should make those pieces the focus of the entire room. Again, these pieces can be anything, as long as they seem to blend in with the room, but still stand out just enough to emphasize their (and your) uniqueness. Also, they usually work best in rooms such as the bathroom or the bedroom. If you lack ideas, think in terms of Moroccan screens or Arabian pendant lights.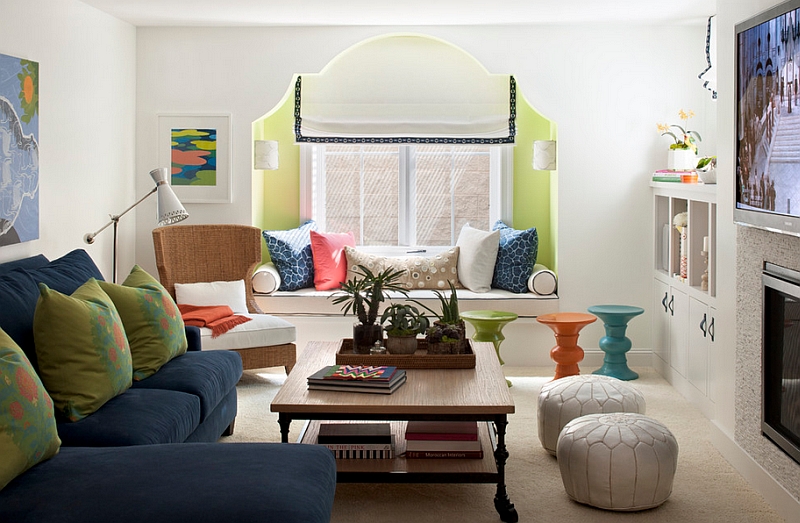 Finish it off with interesting finishes
Is there anything that screams style more than luxurious finishes? If you are a fan of odd and unique, you can go completely unorthodox and introduce an interesting epoxy floor in your kitchen, or create a statement wall in your living room by implementing a faux marbling technique.
Finally, play a bit with your lighting fixtures and furniture textures to truly elevate the look of your home. Brass lamps, glass coffee tables, leather sofas and faux fur throws are the perfect combo that will bring that oomph into every interior.
Bring in some life
Any interior space, especially a home, can benefit a lot from having some house plants. Not only do they instantly make any room seem more luxurious – especially if they are lush and green – but they are also very beneficial for your health.
So, put a few potted plants on your windowsill and in the empty corners of your room and enjoy your personal jungle. Also, don't place a bouquet of dead flowers on your table, but decorate it with an interesting plant. It's much less morbid.
As you can see, creating a stylish interior is a piece of cake, as long as you keep in mind a few basic "rules". The rest of the design is totally up to you and your own personal preferences.