While not so long ago fireplaces were a common feature in every home, their number started decreasing as people started choosing alternative ways of heating. However, that didn't mean the end of the fireplace as a household object, but simply a change in the way it's used. It may no longer be the element that the house was built around, but it still has its place even in the most modern homes.
It's now much easier to add a fireplace whenever you want due to the available technology and the wide range of materials used. Still, one thing has not changed. Each fireplace comes with a degree of responsibility, since you have to be in the room while the fire is burning, have the chimney cleaned regularly, so that there are no sooth and debris, and provide enough firewood on time. However, the effect is definitely worth the trouble and if you're thinking about having a fireplace installed, take a look at the available options.
Prefabricated fireplace
These fireplaces are usually made of steel, focusing on both safety and efficiency. Because they are really well insulated, you can have them installed even inches from the wall framing. This characteristic allows you to introduce a prefabricated fireplace in your new home and you can really be spoilt for choice when it comes to design. Other great features about them are that they are lightweight and energy efficient and cost less than masonry fireplaces. You can actually have imitation brick on the front if you want your prefabricated fireplace to resemble a real masonry one or you can opt for clean lines and a contemporary look. Finally, they can be used as gas-burning units, which allows you to install them in almost any room.
Masonry fireplace
Most of us think of a masonry structure when we think of the fireplace. Heavy, sturdy structures, made of brick and with a brick chimney. They have kept their appeal, even though there are other options available, but the materials used in building them are now much more modern and efficient. Some old fireplaces didn't feature refractory mortar, which meant they were unsuitable for regular use. However, experts in fireplace installation now use high-quality refractories supplied by companies such as Alex International for Mining and Refractories – AIMR, as they have proven to be extremely durable and provide excellent value for money.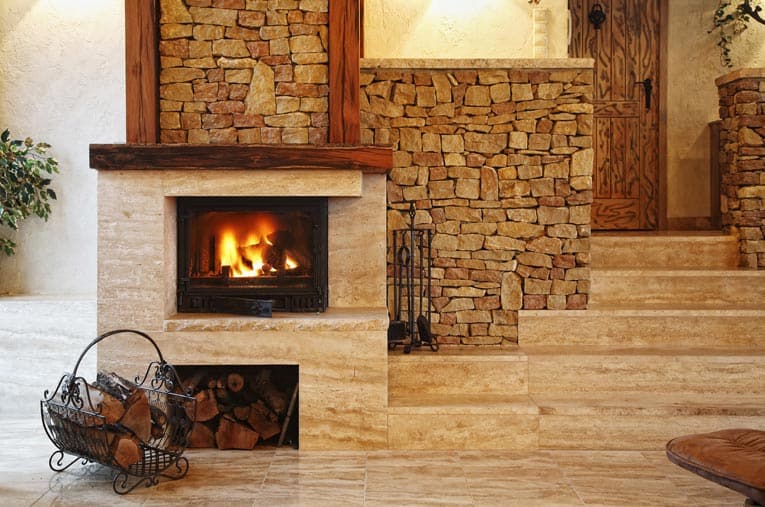 Wood stove
What we're talking about here is a metal container, cast-ironed, brick-lined or made using welded plate steel, which acts as a firebox. It needs an inlet for combustion air and an outlet for smoke and combustion gases. Since most such fireplaces are airtight, you can regulate the amount of combustion air, which practically means that you can have them burn much more efficiently than traditional open fireplaces. It's estimated that wood stoves can convert up to 90% of their fuel to heat, which makes them quite energy-efficient. The key, however, is in choosing the right stove for your home, since many people simply buy a too powerful unit. The problem with it is that it operates in "slow fired" mode for extended periods, which leads to creosote build-up, which in turn increases the risk of chimney fires.
Pellet-burning fireplace
One type of the fireplace that has been gaining popularity steadily are pellet-burning appliances, which use circuit boards to determine how much pellet fuel should be burned. They are easy to use and can also be used as gas or electric heaters. They usually come with a thermostat, which helps regulate the heat. Their best feature is efficiency, since they pollute very little and use wood-chip pellets, which are basically timber waste.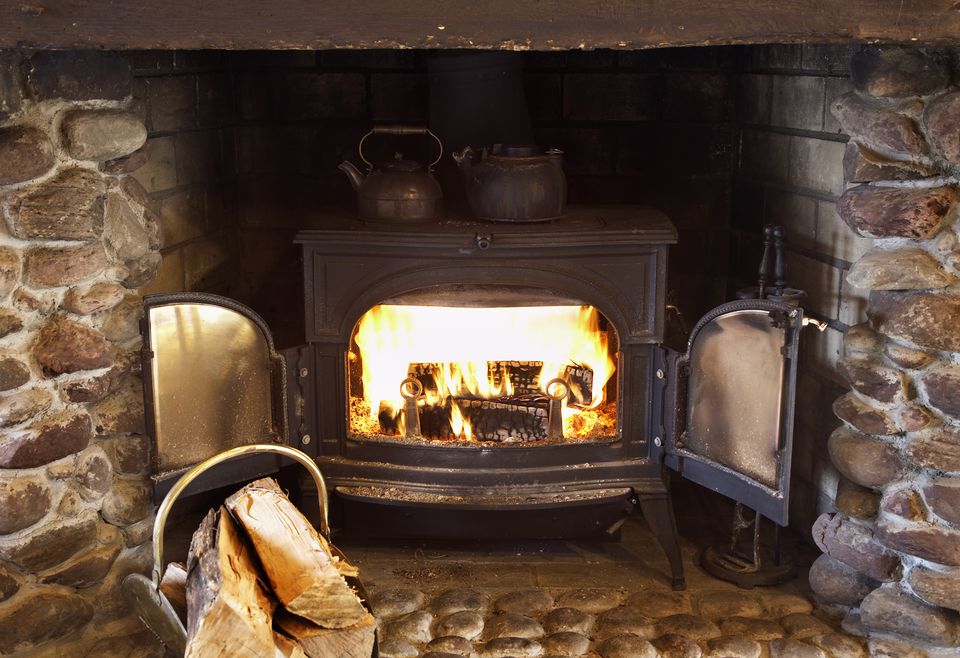 As you can see, there are many different fireplaces to choose from today. They all differ in terms of their fuel economy, easiness of installation and the romantic touch they bring to the home. The developments in construction industry and materials used mean that we can get a fireplace that can provide both the warmth and appeal, while at the same time not wasting as much energy as before.