In the fashion world, trends come and go but, when it comes to furniture and interior design – the situation is slightly different. Yes, we can point out this year's or last year's top trends in that area but they're not as short-termed as fashion ones. Colours, materials, and finishes might change every year but the principles and approach are pretty much timeless. That's why today we will be talking about the best of current furniture trends – about the ones that seem to be here to stay.
Multifunctionality
When we're talking about demands of the new generations, the term 'multifunctional' keeps popping up and it seems like everything nowadays is tending to be serving more than one purpose – from cosmetics to furniture. Multifunctional furniture might be the consequence of the fact that living spaces are getting smaller as well so that's why extra storage is the most desirable feature a piece of furniture can have. Under tables, under beds, behind the cabinets – storage spaces are getting more and more hidden but also more and more necessary.
Environmental friendliness
Green furniture has always been here but it seems like just now the eco-consciousness has entered everyone's bloodstream, so the demand for environmentally-friendly furniture is rising. As a consequence, furniture manufacturers are turning to greener resources and production. That's why reclaimed wood and repurposing pieces of furniture is such a hit now – it lowers down the carbon footprint, reduces the waste for landfills, and, above all – looks nice. Making a trend out of concerns for Mother Nature is a big deal and should be welcomed!
Natural vibe
Closely intertwined with the eco-friendliness, furniture made of natural materials will be forever trendy. That means that you can't really make a mistake if you decide to invest in a quality piece of furniture made of wood, stone, or metal. It's green, durable and cost-effective, so what's not to like? Besides, for the past few years, we have been witnesses of natural textures becoming a trend as well so now rattan, cane, abaca and similar materials are very desirable. Rattan and wicker, for example, have been always associated with outdoor furniture but they can look just as marvelous inside of your home.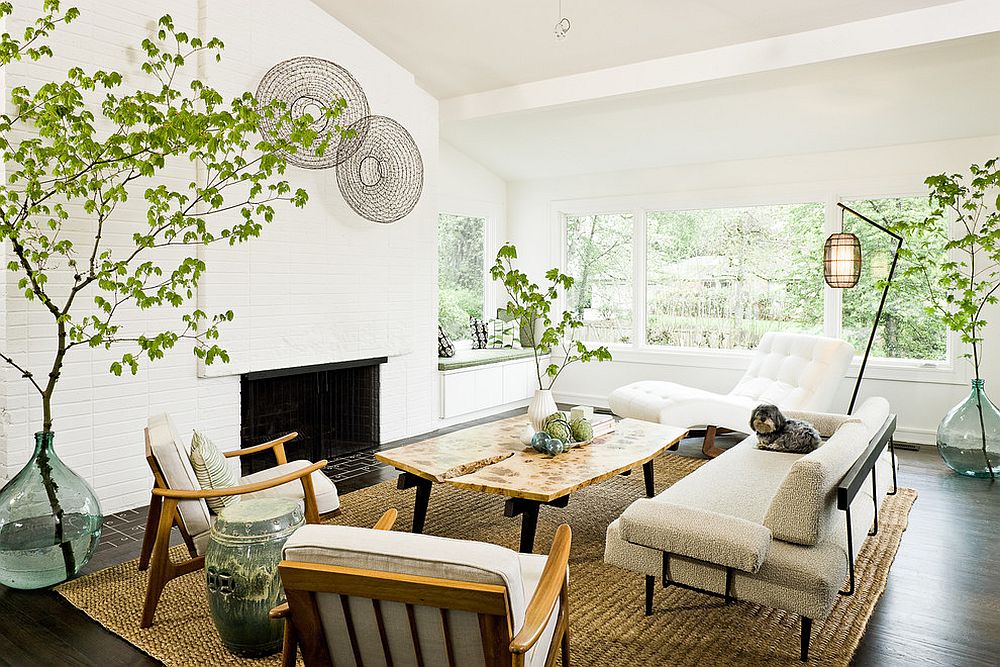 Custom production
Having a piece of furniture tailored just for your needs always sounds like a dream come true but now it's becoming an actual trend. We all know how hard it is to find the perfect piece in commercial stores, especially if you decide to design your own place and that's why manufacturers, such as Custom Designs Furniture are offering to design your furniture so it will suit your living space and help you achieve the look you've always dreamed of. Whether it's the colour, shape, or finish you want but can't find – custom made furniture is just the thing for you. It's like having a genie that grants you interior design wishes.
Implementing technology
Since technology has become such a huge part of our everyday lives, it's no wonder that tech-driven furniture design is trending for the past few years. Turning your home into a smart home might be easier than you think – all you need are a few nifty features that will make your life easier. One of the first things interior designers did in this direction is to put power outlets in unexpected yet convenient places so that they can be always at the reach of your hand. This is just a beginning of a new era of furniture design and we're assuming that the best is yet to come.
When you take a good look at these five furniture trends it becomes obvious why they won't be going away anytime soon. All of them are both practical and aesthetically pleasing, not to mention good for the environment. Homes are having a bright future with these updates – we just have to sit back, relax, and wait for even better things to come.